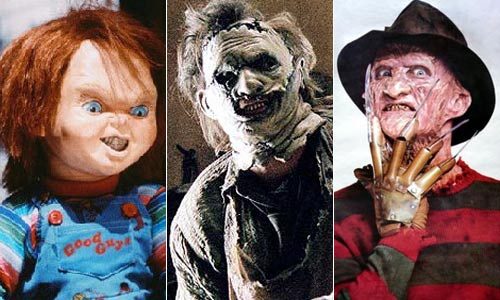 Here's my new and improved "official" list of my all time favorite horror documentaries. These are all documentaries that makes me want to go to the horror VHS section of my mom & pop video store all over again. If there is a horror doc that you feel I am missing, feel free to comment below. Otherwise, keep slashing everyone!
Runners Up:
"American Nightmare"
Horror films have often been more than simple scares. At their best, they reflect society's anxieties and concerns. In this film, major horror film makers such as George Romero and Tobe Hooper discuss the creation of their films in the 1960s and '70s and how they related to contemporary events while interviewed intellectuals give their own opinions. Very specific genre piece that works in fits and starts. I enjoyed listening to the social commentary of the groundbreaking 60's and 70's films ("Texas Chainsaw Massacre" and "Last House on the Left" are especially informative) but the film itself is a bit dry.
To order: The American Nightmare – A Celebration of Films from Hollywood's Golden Age of Fright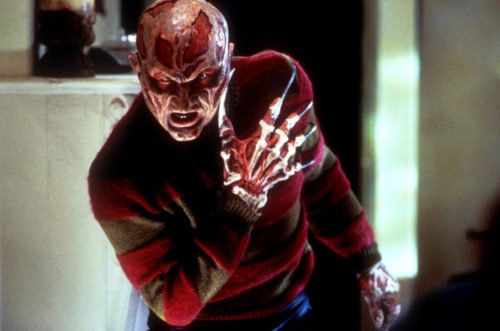 "Boogeymen: The Killer Complication"
"Boogeymen: The Killer Compilation" is a horror compilation video released in 2001 by FlixMix. Marketed as "The Killer Compilation," the film consists of seventeen scenes from notable, revolutionary horror titles, along with short screens describing the movie's villain of choice. Ho-hum to say the least. The deaths chosen for each film are actually fairly lame (out of all of the cool "Friday the 13th" deaths, they chose "Jason Goes to Hell") and some of the "best" killers are pretty mediocre (I would never put "The Guardian" on my top list for ANYTHING). Also, many of the deaths are in full screen. It's a nice effort with a good commentary by Robert Englund but overall it's not as good as it could have been.
To order: Boogeymen – The Killer Compilation
"Nightmares in Red, White and Blue: The Evolution of the American Horror Film"
An exploration of the appeal of horror films, with interviews of many legendary directors in the genre. This doc covers the horror genre from the very beginning (20's and silent films) to today's horror marketplace (remakes and torture films). This doc is interesting at times but like "American Nightmare" is can be a little dry and there is a bit too much talking head commentary. It's a well made documentary but doesn't really get interesting until the subjects talk about the slasher flicks.
To order: Nightmares in Red, White and Blue: The Evolution of the American Horror Film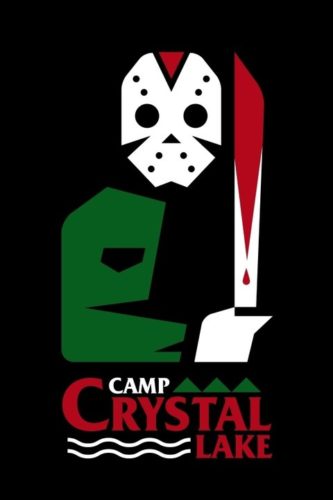 "His Name Was Jason: 30 Years of Friday the 13th"
"His Name Was Jason" details the series, cat, crew, concept and cinematic villain up until its re-imagining and trigger of success. It features also fan reflections from other directors inspired by the franchise or actors heavily influenced by the stereotypical transfusion. It features interviews with image gallery backgrounds from Sean S. Cunningham, Adam Markus, John Carl Buechler, Jason Isaac, Joseph Zito, Seth Green, Todd Farmer, Tom Savini as host guiding you through a tribute montage before directing you to its features with all the actors who portrayed the homicidal hockey masked Jason Voorhees.
This doc piece has a LOT of problems. The first one being that 90 minutes simply isn't enough time to cover 11 movies. Everytime the doc seems to be getting interesting, it cuts to the next movie. Also, I could care less what other horrormakers have to say about this series. I want to hear from the cast and the crew of THESE films. A missed opportunity.
To order: His Name Was Jason: 30 Years of Friday the 13th (2-Disc Splatter Edition)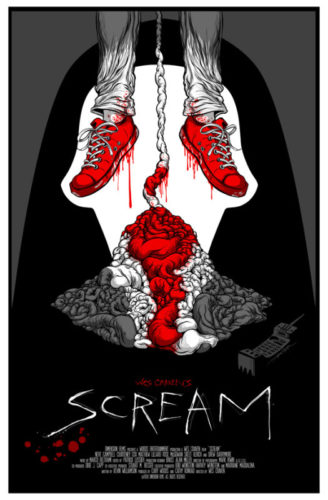 "Scream: The Inside Story"
In 1996, the horror master Wes Craven ("A Nightmare on Elm Street") unleashed "Scream", a slasher movie aimed at a whole new generation of teenage movie-goers. Though premiering at a time when horror movies were in decline and plagued with an array of start up problems, Scream went on to shatter box-office records for horror films, earning well over $100 million in domestic box office receipts, revived Craven's career and turned first-time screenwriter Kevin Williamson and a group of hot young television actors (among them Neve Campbell, Skeet Ulrich and Rose McGowan) into overnight stars. The film became a huge success, spawned three sequels and single-handedly revived the horror genre. "Scream: The Inside Story" features all-new interviews with Wes Craven, Neve Campbell, David Arquette, Jamie Kennedy, Rose McGowan and Matthew Lillard along with the many other cast and crew. A pure fun doc piece that really sets the tone for how an entertaining doc can be done on one specific movie. Only downside is that if you aren't a fan of "Scream", there is nothing here for you whatsoever. Also where's Courteney Cox and Drew Barrymore?
THE TOP FIVE: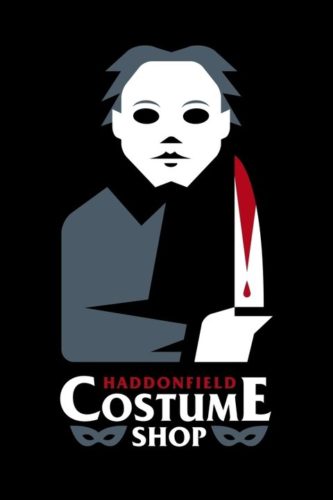 5. "Halloween: 25 Years of Terror"
Narrated by P. J. Soles and featuring interviews from many of the cast members as well as filmmakers of the Halloween films and a lot of footage from the series as well. It has panel discussions with members from the casts and crews of most of the "Halloween" films, plus other celebrities and filmmakers such as Rob Zombie and Clive Barker as well as film critics. All of the panel discussions took place at a 25-year Anniversary convention in Pasadena, California (one of the filming locations of the original Halloween) in October 2003. It also has extended versions of interviews featured in the documentary.
A very fun documentary that tells many stories that fans of the series may not have known about. I had no idea the production problems on "Curse of Michael Myers" or the fact that Danielle Harris had a stalker come to her house after filming "Revenge of Michael Myers." This works thanks in part to the fact that it ignores the mistakes of "His Name Was Jason" to concentrate fully on the series itself. I also love it when the filmmakers themselves admit they may have been wrong at times (killing off Rachel at the beginning of "Revenge").
To order: Halloween: 25 Years of Terror
4. "Going to Pieces: The Rise and Fall of the Slasher Film"
The film is a historical and critical look at slasher films, which includes dozens of clips, beginning with "Halloween", "Friday the 13th", and "Prom Night". The films' directors, writers, producers, and special effects creators comment on the films' making and success. During the Reagen years, the films get gorier, budgets get smaller, and their appeal diminishes. Then, "A Nightmare on Elm Street "revives the genre. Jumping to the late 90s, when Scream brings humor and TV stars into the mix. Although some criticize the genre as misogynistic, most of the talking heads celebrate the films: as long as there are teenagers, there will be slasher films.
"Going to Pieces" might just be the best documentary I've ever seen about the history of the slasher film. From beginning to end, this documentary is full of facts with comments from filmmakers such as Wes Craven and John Carpenter. I wish they would have included more in the film on the 70's slasher films. It really pisses me off when people say that "Halloween" is the granddaddy of slasher films without giving "Black Christmas" ANY credit. Still this is a well made doc with some interesting tidbits sprinkled throughout.
To order: Going to Pieces: The Rise and Fall of the Slasher Film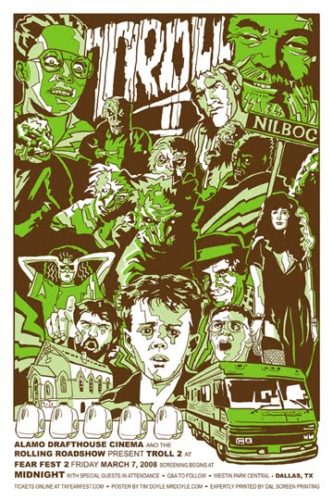 3. "Best Worst Movie"
In 1989, unwitting Utah actors starred in the undisputed Worst Movie in History: "TROLL 2". Two decades later, the legendarily inept film's child star unravels the improbable, heartfelt story of an Alabama dentist-turned-cult movie icon and an Italian filmmaker who come to terms with this genuine, internationally revered cinematic failure.
Probably the most heartfelt doc on this list, this movie examines the perspective of a "bad" movie from all angles. From the fans to the filmmakers to the cast, everyone talks about their experience. It's a really sweet doc that I wasn't expecting to find much weight behind but it's one of the best experiences watching a movie that I've ever had in my life. Just because something is "bad" doesn't mean it can't be loved.
To order: Best Worst Movie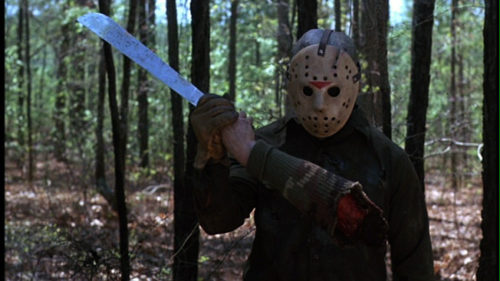 2. "Crystal Lake Memories"
We actually reviewed this documentary in depth on our podcast. Click on the link below to check it out. **Spoiler alert: We loved it.**
Slasher Studios Visits Crystal Lake Memories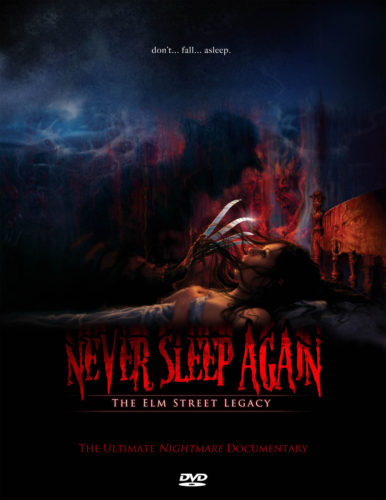 1. "Never Sleep Again"
"Never Sleep Again: The Elm Street Legacy" is a 2010 American four-hour direct-to-DVD documentary film that chronicles the entire Nightmare on Elm Street franchise and the rise of New Line Cinema. Written by Thommy Hutson, produced by Daniel Farrands and Thommy Hutson, and co-directed by Daniel Farrands and Andrew Kasch. Heather Langenkamp, who portrayed Nancy Thompson in three of the Nightmare films, served as the project's executive producer and narrator.
The best when it comes to horror documentaries. This movie gets every single detail right. The first thing that you will notice is that the doc is four hours long. Well, let me tell you it doesn't drag…not for one second. All eight movies are examined in great detail (each given at LEAST thirty minutes of screen time) and just about every single person imagined is interviewed for the piece. They talk about the production problems, script problems, distribution problems….you name it, and it's here. Not a puff piece by any measure, just good filmmaking from a group that always wanted to make the best movie possible. Something sorely missing today.
To order: Never Sleep Again: The Elm Street Legacy (2-Disc Collector's Edition)