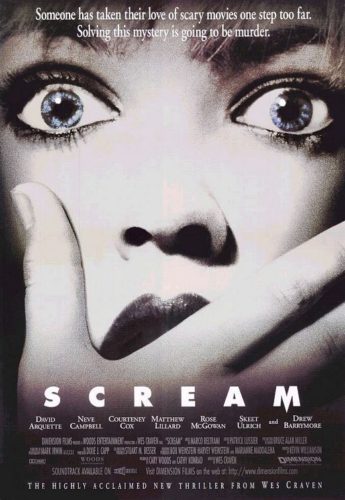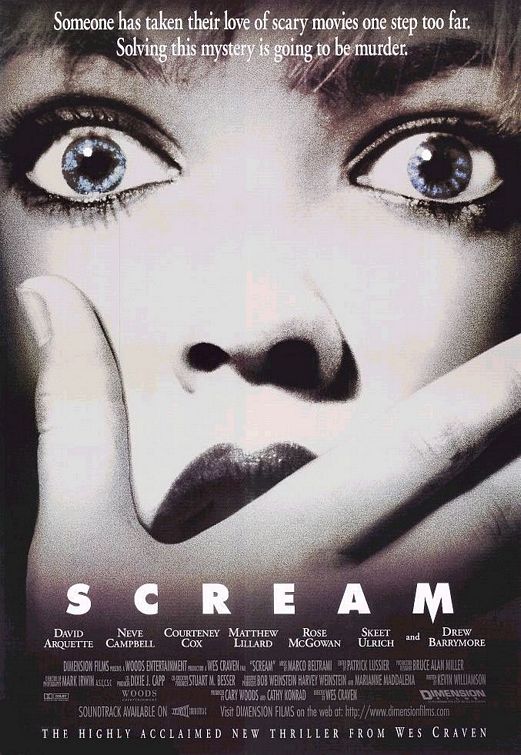 This week our tweet by tweet Twitter reviewer Tim Schilling is back to cut in the "Scream" franchise. Here is his review for the original ground breaking classic.
Thoughts before watching:
How do I introduce a movie like this? #Scream
Thoughts while watching:
0:02 This opening scene made me run and cry when I first saw it. Not even joking. I was like 10.
0:03 Because I want to know who I'm looking at.
0:10 I really wish I could go back to the first time I saw this movie. I was TERRIFIED.
0:13 Casey just hanging there is so creepy.
0:20 You see so many different things each time you watch this movie no matter what.
0:28 This is the Mean Girls of horror movies. (It's so damn quoteable.)
0:33 Did everyone really have a cell phone in 1996..?
0:35 I love Dewey and Tatum's constant arguing.
0:37 POW right in the kisser. Bam bitch went down, Sid super bitch!
0:47 Maybe she's a sluuuut just like her mother.
0:48 Sidney had the perfect chance right there to catch the killer.
0:50 I was so upset when I heard those two broke up in real life. They are so good for each other.
1:07 I spit on your garage.
1:08 Nooooo tatum! It gets me every time.
1:10 I've never really noticed this before, but does Craven use a different lens for some shots?
1:27 I love Gale, but she's such a bitch in the first one that she deserved to crash.
1:33 I was in shock the first time I found out who the killers were. They got me gooooood.
1:43 Love the ending to this. Gale almost dies and still needs to report.
Overall: Well, #Scream is one of my all time favorites and it always will be. The countless references, great acting, awesome characters and actually creepy scenes make it one of the best horror movies ever made in my opinion.
To follow Tim on twitter: https://twitter.com/schillingt
To follow Slasher Studios on twitter: https://twitter.com/slasherstudios